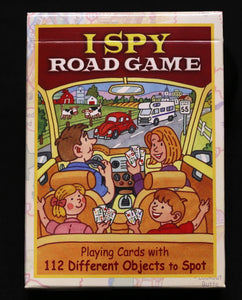 Playing Cards - I Spy Road Game
This is a great game for the whole family, with 112 different objects to spot.
Deal each player 5 cards
Each card has 4 different objects to spot
Find one object on a card allows you to discard into your own card pile, while taking a new card
Pick-up new cards until the deck is used up
The winner is the one who spotted the most objects and has the largest card pile
Have fun spying!!
---
We Also Recommend