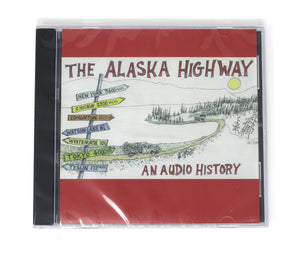 CD - The Alaska Highway: An Audio History
The Alaska Highway is the treasure of North America both for its scenic grandeur and fascinating history. In this Compact Disc you will hear:
- The voice of the first commander, Brigadier General William Hope
- The harrowing take of the first soldiers to drive the entire route
- The voice of Robert Service sending greetings to construction workers
- The sounds of the impressive opening ceremony in 1942
- The reason why the highway used to be so crooked
- The legend of the 1st signpost at Watson
- And many other fascinating tales about the world-famous Alaska Highway
Written & narrated by Yukon broadcaster Les McLaughlin. 1 CD, 60 minutes.
---
We Also Recommend