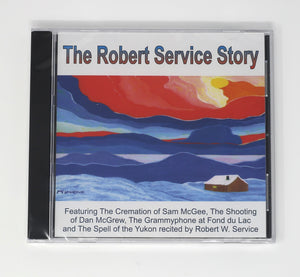 CD - The Robert Service Story
On this 60 minute CD, you will hear the voice of Robert Service as he recites The Cremation of Sam McGee, the shooting of Dan McGrew, The Spell of the Yukon, and The Grammyphone at Fond du Lac.
These poems are interwoven with the story of his remarkable life as told by award-winning broadcaster, Les McLaughlin. Robert Service is also heard as he talks about his life and his poems.
---
We Also Recommend